March 18th, 2022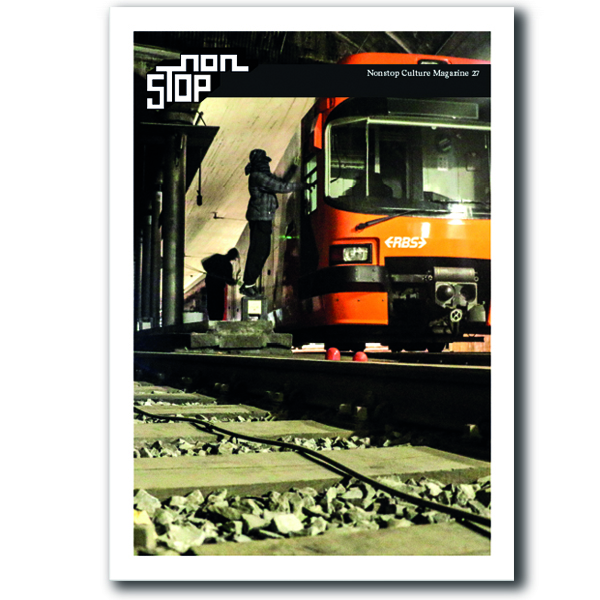 Das Nonstop Magazine 27 kommt mit einer geballten Ladung Graffiti aus der Schweiz. Neben aktuellen Styles auf Wänden und Zügen gibts folgende Specials: Crew Special mit Huepis, "Hello, my name is" mit Host.l (Sauer), der Weltenbummler Mr. Beam (BYS) gibt ein paar Einblicke und Stories aus seiner langjährigen Graffiti-Karriere zum Besten und das Writer Special mit Chubs (VTO, ATM, VETS) zeigt die vielfältigen Styles der Zürcher Trainwriter-Legende.
96 Seiten, Format: DIN A4 hoch, Text: Deutsch / Englisch.
***
Nonstop Magazine 27 comes with a massive load of graffiti from Switzerland. Beside the latest styles on walls and trains, it features the following specials:
Crew Special with Huepis, "Hello, my name is" with Host.l (Sauer), the globetrotter Mr. Beam (BYS) gives some insights and stories from his long graffiti career and the Writer Special with Chubs (VTO, ATM, VETS) shows the diverse styles of the Zurich train writer legend.
96 pages, format: DIN A4 portrait, text: German / English.